In which I rant about films while meditating on a trend about protagonists.
So let me confess: I hate arthouse films. They all strike me as 5 minutes worth of story stretched out over 2 hours through over-indulgence of camera-work and using the excuse of post-modernism to fool the audience into doing the work for them instead of bothering to actually craft anything like motivations or plots.
And don't get me started on student-films which are just the larval stage of these.
So I went and saw The Green Knight over the weekend. And it's an arthouse film that I didn't hate. Though it still has dumb story issues, by far the worst of it is a protagonist issue that I know I've seen in other stories lately even if I can't think of it right now.
I do know and have seen the accusation of "blank slate" protagonists – the character which is largely empty to better enable the audience to project themselves onto them. Bella of the Twilight series being the internet's most famous example. Regardless, whatever complaints there might be towards Bella, I will state that at least in that series, I know she desires Edward Cullen and immortality. It may not be much, but it's at least THERE.
Sir Gawain in this film doesn't even have that much. In this film, what do we have of his drives? His motivations?
We see that he likes sleeping with Alicia Vikander, which tells us he's at least a straight guy with eyes. I assume the horse he rides would also like to mate with an attractive filly (if he was riding a stallion and not a mare, it wasn't clear in the film) so that makes him no better than an animal. Does he feel anything more? During one scene Alicia's prostitute character is talking about what she wants to Gawain in the film, confessing that she doesn't want to just be his whore, but his wife, proper and official. That she wants to be a lady in the royal court and to own Gawain's heart as well as his gold.
What is Gawain's reaction in this scene? NOTHING! Because his head is turned away from the camera so we're looking at the back of him while Alicia carries the scene entirely on her own. He utters no lines, makes no motion to address these feelings. You could replace the actor with a plank of wood in the scene for all the difference it makes.
Later on the film, there's some inquiries of Gawain and he states that he wishes to become a knight. Here's the problem…
Film has a language to it like any other medium through which humans communicate. If I film a scene in one way, then the audience will assume that everything happening in frame "is real" whereas if I film another scene using a different technique then the audience will assume that what's happening in frame there is a dream or hallucination or vision or something "less real." Arthouse films LOVE to mix up the techniques showing such things in a "real" fashion or showing "real" events in an illusionary fashion – then they love to reply with, "well what is real and what is not? maybe it's all an illusion man…" (yeah get kicked by a horse or body slammed by a bull sometime and see if you ever question "what is real" ever again).
Anyway, when the film itself starts introducing questions within the audience, the audience is going to start questioning other things. Gawain says he wants to be a knight – why should we believe him? How do we know this is any more "real" than anything else we're shown? Then when you start questioning it, you start noticing other parts like any signs he's demonstrated this desire. Is he shown training? Practicing? Reading about knights? Consulting someone about them? Does he ever stop and ask "what would a knight do?" In fact, throughout the film we're shown repeatedly that other people seem to have a better idea of what it means to be a knight than he does and has to keep informing him. If anything, one is reminded of those drifting twenty-somethings where it seems less like he "wants" anything and is more becoming a knight because that's what is expected of him.
I'm sure someone might suggest "he doesn't want to die" as a characterization. The problems there are 1) that is the human default such that a deviance from it is considered a character trait, and 2) being a default, bar then becomes lowered to the point breathing or eating or screwing are now "character trait" – they're not.
Again, we don't have a character as a protagonist. You could replace him with a plank of wood and it would put in about the same performance.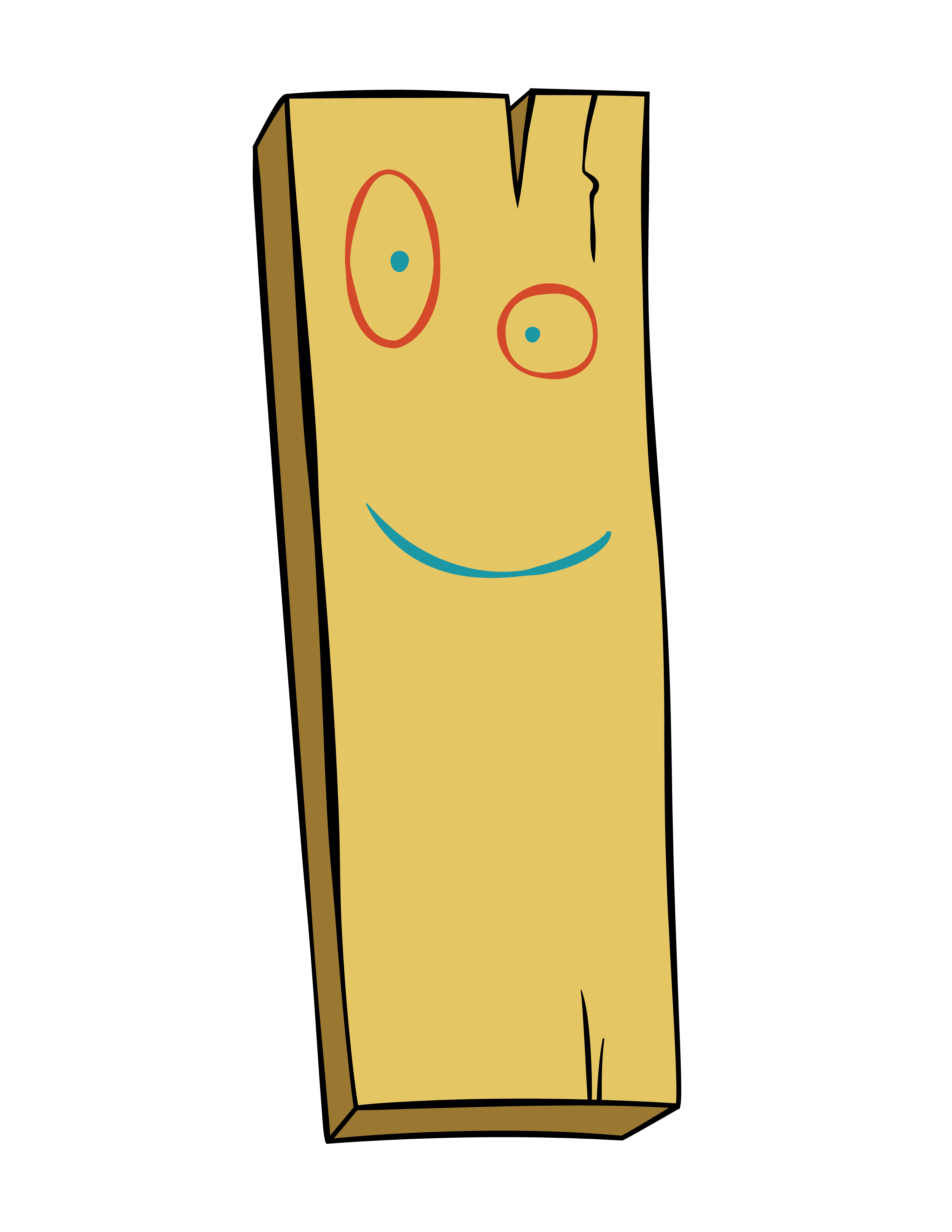 AND I'M NOT CRITICIZING THE ACTOR HERE. The poor guy is literally given nothing to work with save maybe 5 total minutes where he's given some faint substance to act with. The fault for this lies squarely on the director and writer (who is the same person) for providing no substance for Dev Patel to work with.
So what should we call this type of protagonist? Plank of Wood Protagonist?
The one who is less than nothing… Void Protagonist?
He or she goes from set piece to set piece in the story, dragged along by events which they have no reaction to. Dead Fish Protagonists? (GK Chesterton reference for the nerds there)
And I want to reiterate – this isn't about spelling things out. This isn't about adding in exposition or or having characters look at the camera to express their emotions. This is about having characters. PERIOD. You're not "leaving it up to audience interpretation" by shoving a dead fish on screen, you're just asking the audience to do all the work for you. If I have to do your job for you, why am I paying money to see your story? If I have to use my imagination for the character of a knight, I can just stay home and make a cardboard sword and tinfoil helmet and save even more money.
Give me a human being to react to, don't put a dead fish on screen.